Hydraulic Valve
The hydraulic valves of TZ include medium- and high-pressure YUKEN valves, high-pressure valve, multiple way directional control valve and proportional servo valve with high-frequency response. There are over 260 types of medium- and high-pressure hydraulic valves, over 200 types of high-pressure hydraulic valves and 16 types of multiple way directional control valves. The valves feature strong flow capacity (outstanding energy withstand), low pressure loss, performance parameters has reached the world-class level and stable and reliable actions.
DF multiple way directional control valves of TZ YUCI Hydraulic have been launched in USA and will be supplied around the world later. The valves are widely applied in various industrial and engineering fields including metallurgy, mine, hydraulic engineering, construction machinery, environmental sanitation and agricultural machinery.
Proportional Valve
Multiple Way Directional Control Valve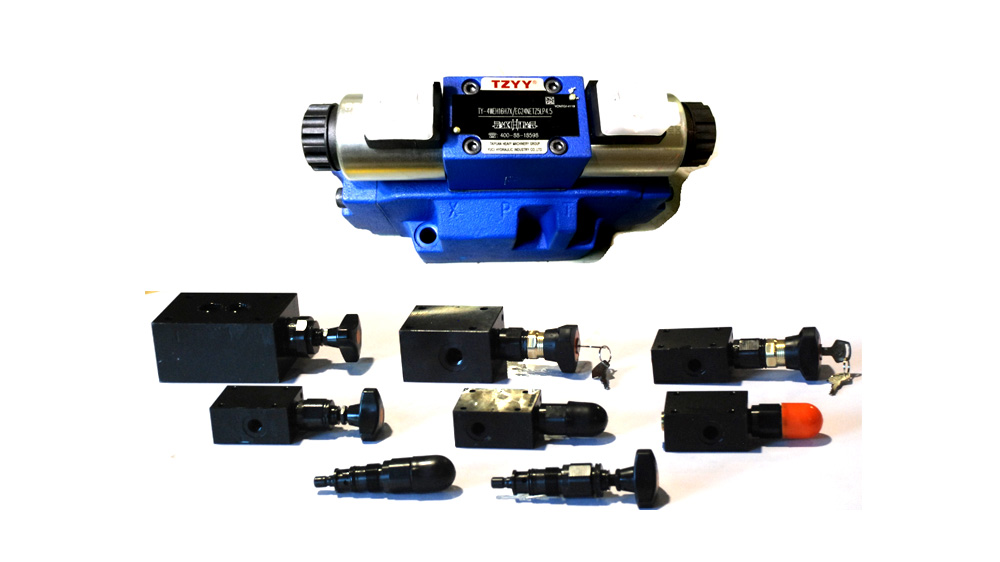 High-Pressure Valve
TZ Yuci Hydraulic Industry Co., Ltd.
E-mail: tzyy@tzyy.com.cn
Tel: 0086-354-2485191