Warranty Capability
TZ has implemented quality management in all aspects since 1980s. It was certified by ISO 9001 in 1997 and has shifted to ISO 9001:2015 successfully. Quality management system has working effectively in TZ.
TZ has actively implementing advanced management based on ISO9001, such as Reliability Management and Performance Excellence Management, to enhance quality encouraging and improvement. Besides, TZ has established and improved individual quality management systems according to features of products and updating the systems via quality management system certification + reliability management certification.
TZ won Commendation Medal of China Grand Industrial Award in 2011. In recent year, TZ has won various honorary titles and awards: Benchmarking Enterprise of Quality, Enterprise with Customers' Satisfaction, Enterprise of Quality Integrity. In 2016 February, TYHI won Award Nomination of the 2nd China Quality Award.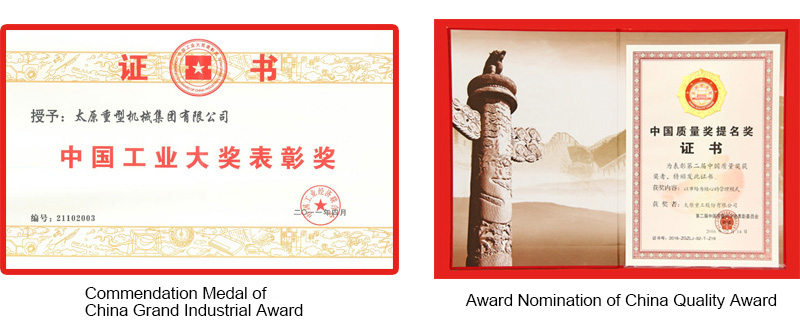 Main products of TZ have won awards at the national and ministerial levels and won honorary titles: Iconic Product of Shanxi Province and Product with Customers' satisfaction. From 2005 to 2007, oil film bearings, bridge crane, portal crane and reduction gear had won the honorary titles of Famous Products of China and TZ was rated as China Renowned Brand.