Profile
With powerful R&D strength, complete instrument and equipment for research, advanced equipment manufacturing and outstanding independent innovation, TZ has created over 450 R&D achievements that rank first in China and the world. The company's R&D center ranked the second among National-certified enterprise R&D Centers in 2015 and the top in heavy machinery industry of China. R&D investment accounts for at least 3% of sales income and production value of new products accounts for at least 60%.
TZ R&D center has witnessed rising ranking year by year.
TZ technology innovation system, focusing on R&D center, extends to research institute, technological department and process department of sub-company and covers Joint Research Office (center) founded by the TZ and universities and research institutes and state key lab, engineering research center (lab) of 5 industries, Post-Doctoral Research Center, academician and expert Research Center. The system has also extended to well-know companies and customers both at home and abroad. A technological innovation system that integrates product development, significant research, trail production and test and product promotion based on Industry-college-institute cooperation.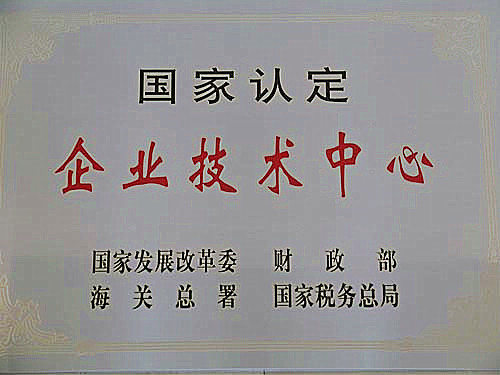 National-certified enterprise R&D Center
Over 3000 technicians, including over 2000 R&D staff, over 40 professors of engineering, over 500 senior engineers, over 10 technicians with Doctors' degree and postdoctoral and over 600 technicians with master's degree; a complete technical innovation system, a multi-layer innovation platform and a high-level innovation team have been established.
TZ has been acknowledged as one of the first national innovative enterprises, model enterprise of technical innovation and key high-tech enterprise. It is international technological cooperation base and model enterprise of champion in manufacturing. Besides, TZ has won Commendation Medal of China Grand Industrial Award and Achievement Award for R&D Establishment.
Independent innovation is the ultimate core competence of TZ
TZ owns R&D instruments and equipment with original value of about RMB 400,000,000. It has set a special test and metering lab of the first-grade of China that has been acknowledged by CNAS. The lab is leading in the industry in terms of comprehensive test capability.