TZ Railway Product Industrial Park

To speed up development in railway transit, TZ initiated domestic production of key components of high-speed rail in 2010. The park, with total investment of RMB 2.3 billion, was established in 2013.
Integrating wrought solid wheel manufacture, axle forging , wheelsets assembly, gearbox manufacture, shield tunneling machine manufacture, Packaging & logistics, R&D, comprehensive experiment and product service, the park is dedicated in R&D, design, manufacture and service of key components of railway cars.
The park has established a world-leading production line of High-speed rail wheels and domestic-leading production lines of heavy-duty axles, wheelsets assembly and gearbox, based on the advanced technologies and equipment introduced from overseas. It is now a first-class manufacturing base in the world of wheels, wheelsets and axles of high-speed rail and urban rail featuring specialization, automation and intelligence. An industrial cluster of key components of railway transit equipment has taken initial shape, meeting manufacturing demands of locomotives, passenger cars, freight cars, high-speed rails and mining and metallurgy industry. The park is capable of manufacturing 600000 wheels, 160000 axles, 30,000 wheelsets, 10000 gear boxes and 10 shield tunneling machine per year.
Outside View of Railway Product Industrial Park
The most advanced Wheel Production Line in the world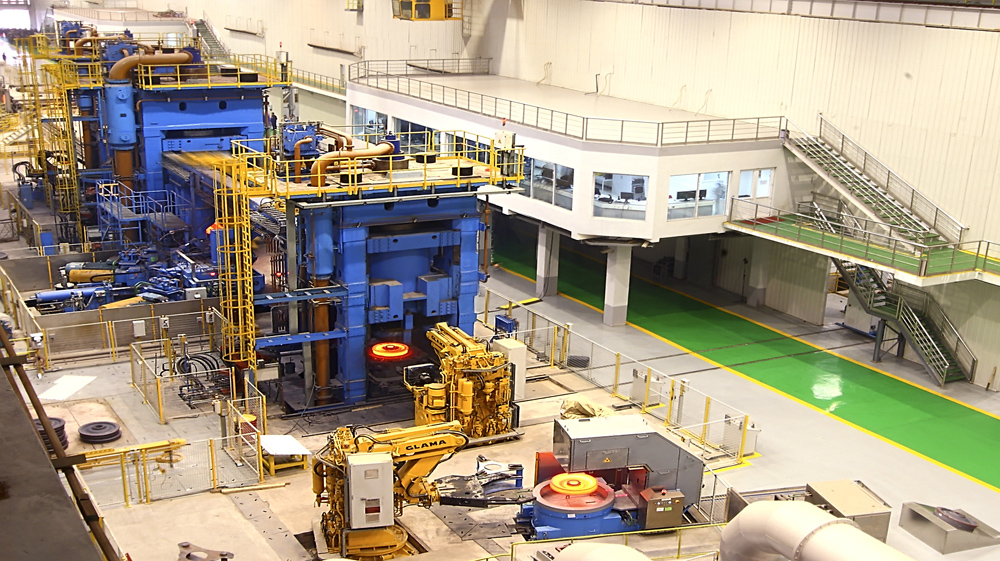 Workshops in The Park
High-Degree Intelligent and Automatic Production Lines
TYHI Railway Transit Equipment Co., Ltd.
E-mail: tz@tz.com.cn
Tel: 0086-351-7651820